This year's Film Festival was dedicated to the memory of Janice Matthews, former director of 911Truth.org, a great friend and leader in the Truth Movement and to Ed Asner, Board Member of the Lawyers' Committee for 9/11 Inquiry, courageous, generous, gifted pillar of the 9/11 Truth Movement.
The Northern California 9/11 Truth Alliance invites you to view our 17th Annual 9/11 Truth Film Festival which was held-
Thursday, September 9, 2021, 2pm to 11 pm, at the Grand Lake Theatre, 3200 Grand Avenue, Oakland
     In 2020 the Lockdown forced us to be online, but this year, we were able to gather again at the Grand Lake Theater. Here is the list of our  speakers and films.
                         Speakers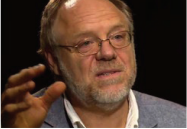 Kevin Barrett, Ph.D.,  an American Muslim and PhD Islamic Studies scholar, is one of America's best-known critics of the War on Terror. He has authored, edited, and translated several books, appeared on Fox, CNN, PBS and other broadcast outlets, and inspired feature stories in the New York Times, Christian Science Monitor, Chicago Tribune, and other mainstream publications. A former teacher of Islamic Studies, Arabic, French, and Humanities at various colleges and universities, he is a regular columnist at the Unz Review, American Free Press, and Crescent International, an editor at Veterans Today, a broadcaster at False Flag Weekly News and Truth Jihad Radio, and a TV and radio pundit on several international channels. His website is TruthJihad.com.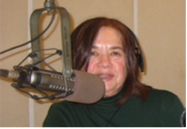 Our Master of Ceremonies, Bonnie Faulkner, hosts the popular radio show Guns and Butter- The Economics of Politics
which investigates the relationships among capitalism, militarism and politics. Maintaining a radical perspective in the aftermath of the September 11th attacks, Guns & Butter reports on who wins and who loses when the economic resources of civil society are diverted toward global corporatization, war, and the furtherance of a national security state.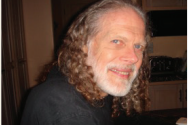 Pioneering 9/11 activist and video producer, Ken Jenkins has a degree in electrical engineering from Carnegie-Mellon University, and has done extensive postgraduate study in psychology. He has worked as a video professional for over 40 years He has produced dozens of 9/11 DVDs – nine with leading 9/11 Truth author David Ray Griffin, including 9/11–The Myth and the Reality. He co-produced, directed and edited architect Richard Gage's 9/11: Blueprint for Truth for AE911Truth. He is also a founder of 9-11TV.org, which documents 9/11 conferences and events to be distributed through cable public access channels nationwide. He is a co-founder of the No. Calif 9/11 Truth Alliance and has produced numerable presentations, events, materials, articles, in addition to films to raise awareness of the many issues surrounding 9/11 Truth.
Featured Films
Seven. Gone in less than seven seconds. Building 7 was not hit by an airplane. But at 5:20 pm on 9/11, it fell symmetrically into its footprint in the exact manner of a carefully planned controlled demolition. Why was the evidence removed from the scene before it could be examined? Why did government investigators

never consider the possibility of explosives? Did fires really bring down this 47-story skyscraper?
Years later, with doubts about the government's story still lingering, an engineering professor from the University of Alaska, Fairbanks decided to find out. Leroy Hulsey and his team spent four years modeling the structure to determine what could and could not have caused the perfectly symmetrical collapse. Their conclusion challenges all of us to see 9/11 – and the world – in a  new light. Directed by Dylan Avery, narrated by Ed Asner, Produced by Architects and Engineers for 9/11 Truth, 2020.
9/11: Decade of D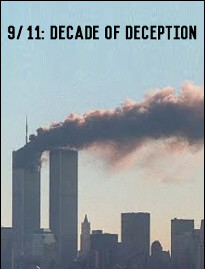 eception is a documentary of the Toronto Hearings on 9/11. On the tenth anniversary of the Attacks of September 11th, 2001, expert witnesses gathered at Ryerson University in Toronto, Canada to provide evidence-based research that called into question the official story of 9/11.
Over a period of four days, these experts in Structural Engineering, Physics, Chemistry, and History gave researched and professional testimony to an international panel of distinguished judges. The panel of judges, in conjunction with the steering committee would go on to publish their final analysis of the evidence provided, which called for a new investigation into the Attacks of September 11th, 2001. This version is from highlights of The Toronto Hearings on 9/11, which were renamed and edited by Press for Truth in 2015.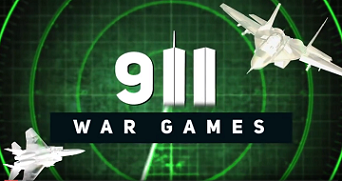 9/11 Wargames.  9/11 was not a normal day of blue sky aviation. On the contrary, it was one of the busiest days in the history of American aviation, a dense forest of live fly exercises, drills, simulations, fake radar injects and utter confusion. And that was before the attacks even began. James Corbett, of the Corbett Report, details the magnitude of the exercises that were being conducted in this compelling documentary, 2019.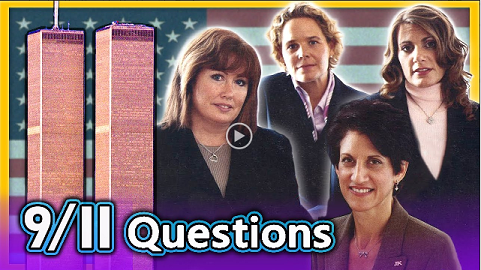 9/11 Questions. Premiering an excellent, new film focusing on the questions that the families raised that were never addressed by the official 9/11 Commission. Created by Chris DiMartini, 2021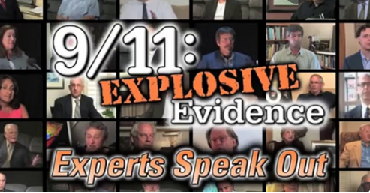 9/11: Explosive Evidence Experts Speak Out. A powerful documentary by Architects & Engineers for 9/11 Truth. Experts in high-rise architecture, structural engineering, metallurgy, chemistry, physics, explosives, and controlled demolition share their convincing professional expertise and insights about the events of 9/11. They present compelling forensic evidence. Included are experts in psychology who share their moving understandings as to why this research is difficult for some people to deal with. 2011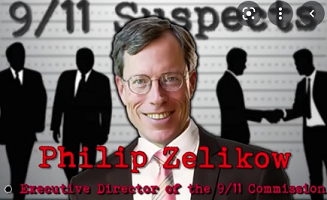 9/11 Suspects: Philip Zelikow. Philip Zelikow is Suspect#3 in James Corbett's 2016 film 9/11 Suspects. The Executive Director of the 9/11 Commission, Zelikow played a key role in "imagining" a "catastrophic and catalyzing event, like a "New Pearl Harbour" and how it could be used to transform the country and create something like "Homeland Security." In the wake of 9/11, Zelikow also wrote the pre-emptive war doctrine and deserves much public scrutiny. [Excerpts were shown from Learn History with Philip Zelikow!
and  Interview 1634 – New World Next Week with James Evan Pilato]
Ed Ellsworth of Enlightened Films
filmed and posted the 2021 9/11 Truth Film Festival HERE.
 2021 Film Festival Schedule
   Welcome  Bonnie Faulkner
9/11 Wargames (Film)
Toronto Hearings (Film)
Seven (Film)
Divide and Rule The Plan of The 1% to Make You DISPOSABLE (Film)
Ken Jenkins (Speaker) Flight 93
Kevin Barrett (Speaker) False Flags
Carol Brouillet (Speaker) Memorial to Janice Matthews, Ed Asner, and other 9/11 Truth Activists over the years
9/11 Questions (Film)
9/11: Explosive Evidence – Experts Speak Out (Film)
9/11 Suspects- Philip Zelikow (Film), Plus  bonus film clips  from Corbett on Zelikow, Learn History with Philip Zelikow! and Interview 1634 – New World Next Week with James Evan Pilato
Blowing the Whistle on Zelikow ( Film clip)
Carol Brouillet (Speaker) Final words.
This year's Film Festival was also be webstreamed live by No Lies Radio.
Suggested Donation $20 – No one turned away for lack of funds. The theatre is wheelchair accessible.
Here are the announcements for the other 9/11 Truth events that followed the Film Festival…
Coming up on September 10, 2021-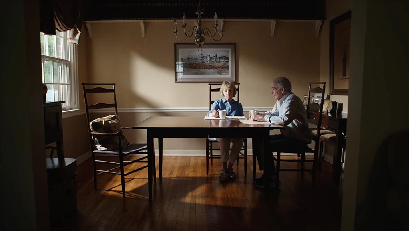 The Unspeakable
AE911Truth will hold a free online preview of its new film by Dylan Avery, The Unspeakable.
The screening will begin at 5:00 PM Pacific Time. Afterwards, longtime 9/11 Truth advocate Rosie O'Donnell will host a Q&A with three of the film's protagonists: 9/11 family members Bob McIlvaine and Drew DePalma and architect Bill Brinnier. They will be joined by 9/11 family member Michele Little.
The film will be released on YouTube one week later — Friday, September 17 — and will play at the Village East in New York City September 17–23.
Bob McIlvaine, Drew DePalma, and Bill Brinnier were all slated to appear in a 30-minute section of the final episode of Spike Lee's HBO docuseries, NYC Epicenters 9/11 → 2021 ½, which airs on the night of September 11th. The entire section was excised from the film amid a wave of media backlash calling for it to be censored.
The Unspeakable is a feature-length documentary that follows four families in their ongoing struggle to find out the truth about the death of their loved ones 20 years ago in the destruction of the World Trade Center.
Coming up on September 11, 2021-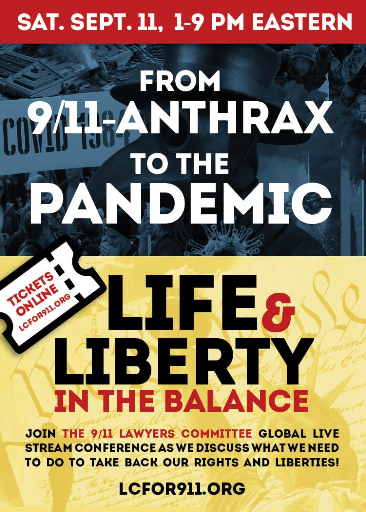 Speakers Include:
Kevin Ryan
Scientist, author and 9/11 Whistleblower
Graeme MacQueen PhD.
University professor, author and 9/11 expert
Mick Harrison, Esq
Whistleblowing attorney and Litigation Director of the Lawyers' Committee
Dr. Francis Boyle, Esq.
Attorney, professor of international law, and drafter of implementing legislation for Biological Weapons Anti-Terrorism Act of 1989
Meryl Nass, MD
Internal medicine physician and activist with expertise in anthrax and bioterrorism
William Jacoby, Esq.
Attorney, retired, coordinator of national grass roots efforts ,Board member of Lawyers' Committee for 9/11 Inquiry
Whitney Webb
Investigative writer, researcher and journalist
Barbara Honegger
Researcher, author, Board member of the Lawyers' Committee for 9/11 Inquiry
Dr. Reiner Fuellmich, Esq.
Internationally known trial attorney, promoting civil liberties, investigating pandemic
James Corbett
Independent journalist, writer and producer of The Corbett Report
Christopher Gioia
Former Fire Commssioner in Nassau County, NY
Cynthia McKinney, PhD.
Former six time Congress woman from Georgia, 9/11 activist
David R. Meiswinkle, Esq.
Criminal defense attorney, President/Executive Director of the Lawyers Committee
Fred Whitehurst
Retired FBI-Explosive Chemist, Whistleblower