SF911Truth Art Contest
"Constitution Under Hoof"

Confetti
website
first | previous | next | last | home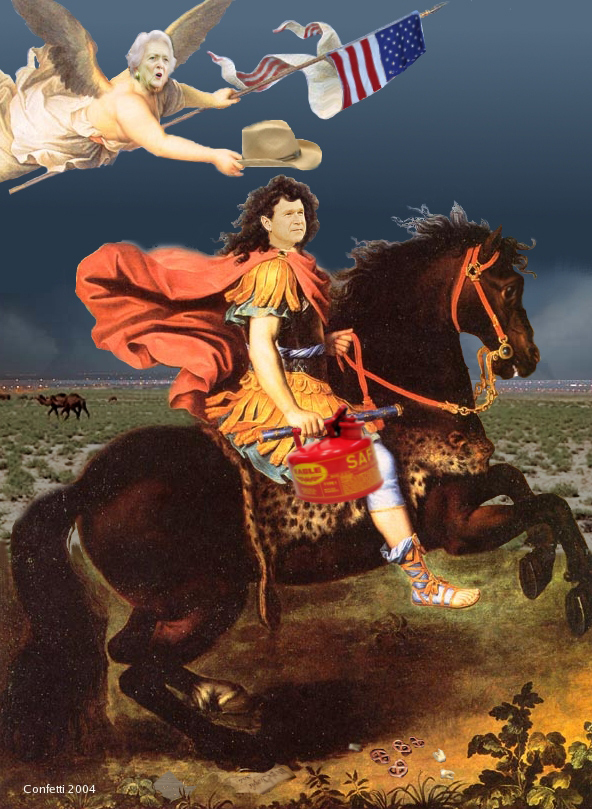 Info on art: "Constitution Under Hoof"
With mad confidence and at the bidding of a manipulative mother, Bush II
rides to Iraq, oblivious of the destruction and death which his horrified horse
sees ahead. He carries an empty gas can.
Created with GIMP (Open Source Gnu Image Manipulation Program).